14+ Free Gift Certificate and Voucher Templates
On this Page: You can download more than a dozen, professionally and elegantly designed Gift vouchers and Certificates created in MS Word. All of these templates are designed with the best printable vector graphics. All of these are fully customizable including text, layout, colors, and graphics.
Christmas Gift Certificates and Vouchers
Christmas is a festival that is celebrated all over the world with great enthusiasm and fervor. On this occasion, almost everyone goes shopping for themselves and their families and decorates their homes and offices in different ways. This Christmas is a time of year when all kinds of shopping are at their peak. And because shopping is so plentiful, so is the use of gift certificates on this occasion.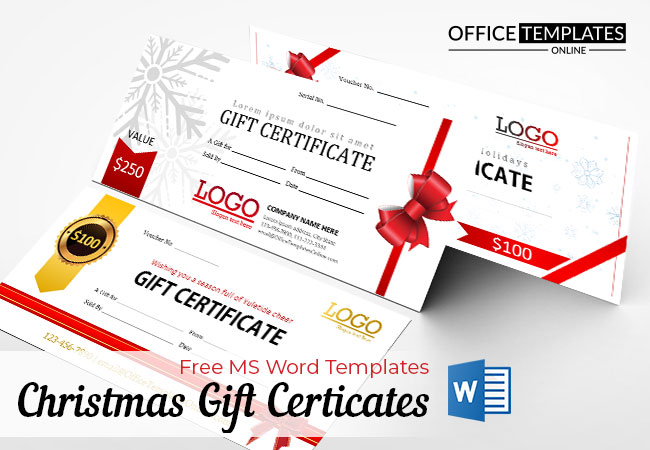 In this context, we have designed for you some certificates and vouchers decorated with Christmas colors with attractive and heartwarming designs. You can easily personalize them and use them for yourself.
#1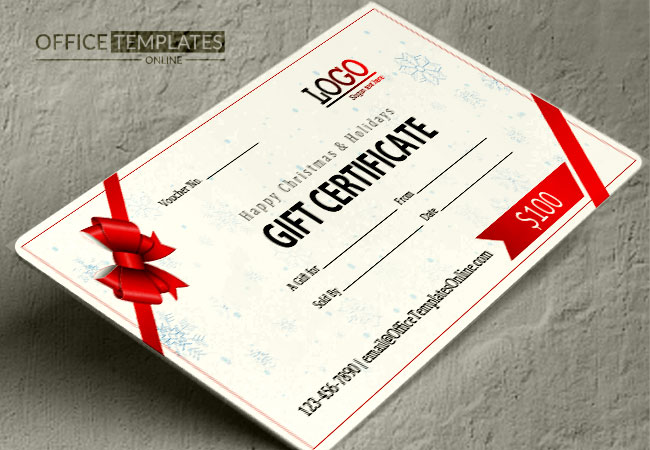 #2- CR80 Size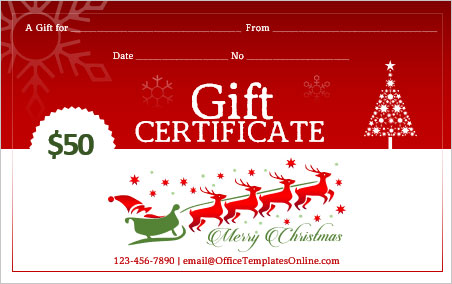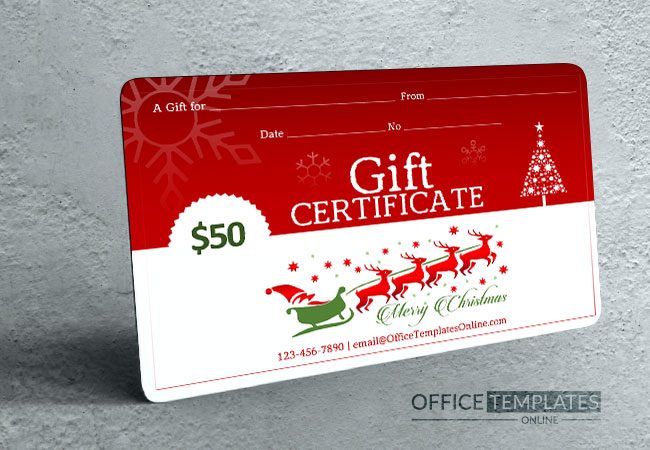 Watch this tutorial video and this will help you to modify it or create this gift card yourself.
Video Source: https://www.youtube.com/watch?v=u3oW0bCN5KA
You May Also Like
24 Free Printable Certificate Templates for MS Word

Holiday Gift Certificates
Holiday gift certificates are usually given to wish loved ones happy holidays and give them the best wishes to enjoy with family, friends, and relatives.
#3
#4
Business or product gift certificates
These certificates are normally created for specific businesses or products. The amount listed on such cards can only be used to purchase these particular products. You can't buy anything else, other than the listed items, with that money.
For example, if a gift certificate has been purchased for shopping on Amazon, you cannot use it to make purchases on eBay or any other store. You can use it only on Amazon stores.
If you want to design a gift certificate for your business or your product, you can use any of the following templates. All of these are absolutely free and you can use them in any way you like.
#5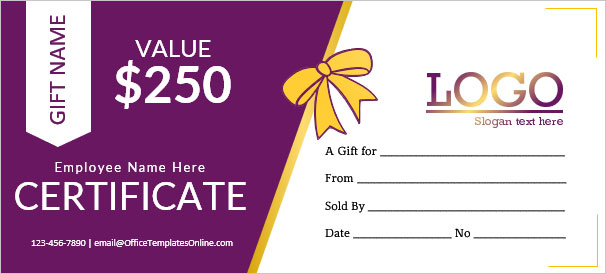 #6
Watch the tutorial video below to see how to Modify or Create this Gift Voucher
Video Source: https://www.youtube.com/watch?v=jTJSC5xu8dY
Other Popular Gift Certificates
#7 – Easter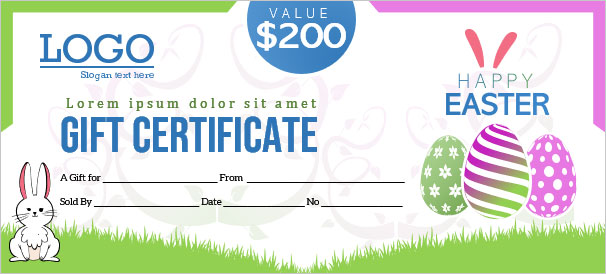 #8 – Halloween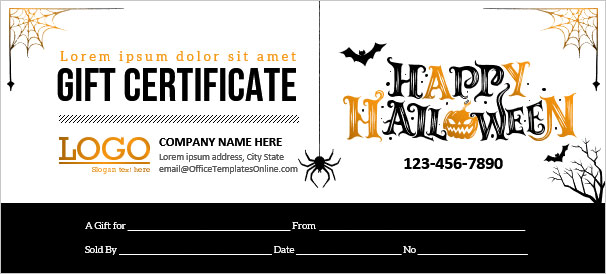 #9 – Halloween – Dark Theme
#10
#11 – Birthday Gift Certificate
#12
#13
What is it and how to get it?
Gift cards, gift certificates, gift vouchers, or gift coupons are all the same things with a few differences and work in almost the same way. The main purpose of all of these is to work as a substitute for money in the form of a gift.
It can be purchased as a product from any online or physical store for a price. Usually, this is beautifully designed and printed on a piece of paper with a specific code and expiration date. In fact, the code contains the actual value of the certificate that the purchaser of the gift card or who received it as a gift can make the purchase by showing this to the shopkeeper. This code has an expiration date after which this becomes unusable.
How to use a Gift Certificate?
As mentioned above, the gift certificate is used as a substitute for money, so you can use it for shopping at any store, petrol station, retail shop, restaurant, or shopping place where it can be accepted. The only restriction in using them is that they can be used for the same amount of money for which it was purchased. For example, if your Gift Certificate is for $100, you can do your shopping within that amount only.
What is a Gift Voucher?
Unlike certificates, gift vouchers are mostly used for promotions. These are considered to be one of the best promotion tools. They are widely used in the hotel and food sectors. In addition, different companies distribute gift vouchers at different prices to people to promote their different types of products. These vouchers have a fixed price or percentage price written on them in return for which the buyer can buy the product within a specified time. In this way, it is beneficial for both the buyer and the seller that the buyer gets the item for free or at a discounted price and the seller gets the product advertised to a targeted customer.
Another use of this is to give them as a gift to others. The recipient's name may also be included in such vouchers. But that doesn't have to be. The recipient can make a purchase for the amount stated on the card by simply showing the gift voucher without having his name stated on the card.