Honoring Educators: 6+ Free Teacher Certificate Templates
Welcome to a special place where we honor the heroes of education – teachers! They're the ones who help build our future, and they deserve more than just a simple thank you. They deserve to be celebrated and shown how much we appreciate them. Based on that, we've put together a collection of Teacher's certificate templates that you can use for free. These certificates are like special awards that you can customize to say thank you to your teachers for all their hard work.
Just scroll down and you'll find these certificates in MS Word format – it's easy to use. Whether you're a student, a parent, or someone who loves education, these templates are like blank canvases where you can express your gratitude in your own way.
Let's start this journey of saying thank you and celebrating our teachers – they're the ones who inspire and guide us every day!
Download Templates in MS Word Format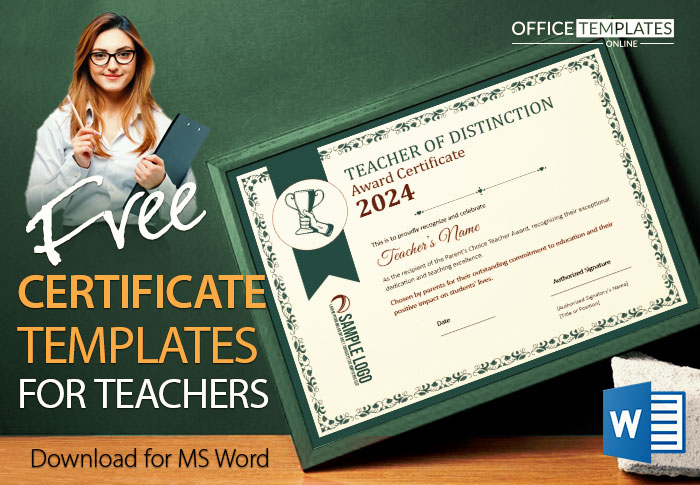 Below, you'll find a collection of beautifully crafted certificates tailor-made to honor the dedication and hard work of teachers. These templates are thoughtfully designed to acknowledge their unwavering commitment to educating students. Creating your desired certificate is a breeze – just a few clicks and some minor information adjustments like your logo and name are all it takes. It's truly that straightforward!
#1 – Teacher of the Year Certificate: Celebrating Excellence in Education
#2 – Excellence in Teaching Certificate: Commemorating Remarkable Educators
#3 – Best Subject Teacher Certificate Template: Recognizing Subject-Specific Excellence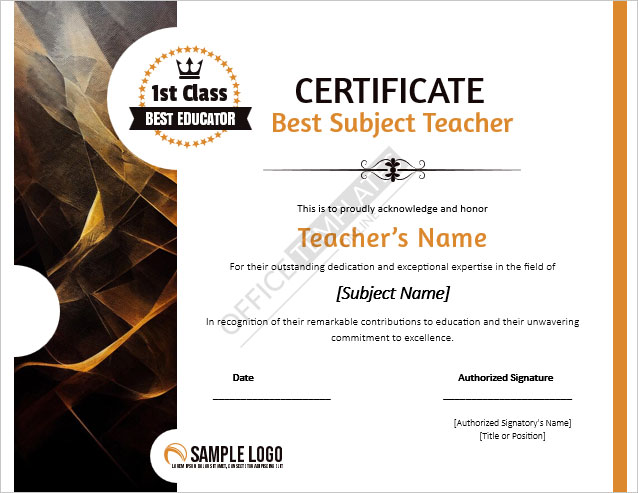 #4 – Inspirational Educator Certificate: Celebrating Teachers Who Inspire
#5 – Parents' Choice Teacher Certificate: Honoring Exceptional Teaching
#6 – Mentorship Award Certificate: Recognizing Teachers Who Inspire Colleagues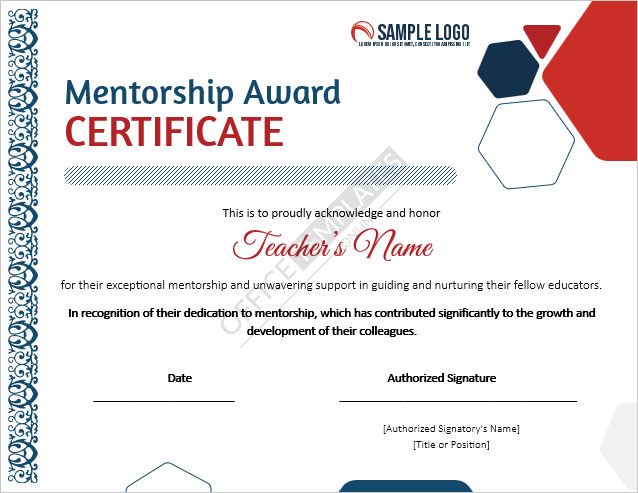 "Real heroes don't wear capes, they teach!!"
---
How to Design Certificates of Appreciation in MS Word: Step-by-Step Guide
---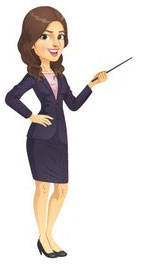 Teachers have existed with humanity for as long as we can recall. Where there are people, there are those fellows who teach them, guide them, and help them learn and unlearn. These are the real unsung heroes who have to work tirelessly to make sure their pupils get the best of everything. While the nature of teaching methodologies and techniques has changed a lot over the past few decades the real essence is still the same.
The life lesson in combination with the curricular lessons that teachers instill in their students can have a lifelong impact on their minds. Many students who get inspired by their teachers like praising them on a routine basis. They keep telling them how they are a real inspiration and that what they write on the blackboard of life cannot be erased.
Teachers deserve our appreciation and admiration more than anybody else. If you're a parent or a student you might want to say a few words of gratitude. Some might prefer sending a text message, an email, or simply a word of mouth to show their thankfulness. However, since we have the teacher's day just around the corner creating a nice teacher's certificate or appreciation card will be a nice idea.
What is a Teacher's Certificate?
A teacher's certificate is a token of appreciation awarded either by the school administration formally or by the students collectively or individually in a causal manner. This certificate is an easy tool for gifting the teachers with the gift of affirmation and love. This is way better than any of those tangible and material gifts that one can give.
There are different dates celebrated annually as the teacher's day around the world. Although every day needs to be utilized for complimenting the effort, love, and struggles teachers put in their work this day is yet a good way of making them feel seen.
What Should a Nice Teacher's Certificate Look Like?
There are two main categories into which teacher's certificates can be divided:
The certificates awarded by the school/institution – These certificates usually have a more professional outlook. It is designed by keeping monotones or simple colors, formal texts, and fewer graphics. The main heading usually starts with: "Teacher appreciation award/certificate." The heading is followed by the name of the teacher, his/her designation, appreciation for his/her achievements or hard work, date, name of the school, signatures of the authority, etc.
The certificates that are presented as a token of gratitude for the teacher by the student personally – the design and outlook of these certificates/cards are entirely up to the child's liking. Are you a parent or a grown-up student who wishes to surprise and acknowledge your instructor? We have the simplest suggestion for you. rather than sitting for hours and designing DIY cards or designing ones online you can use our editable versions, and change the colors, text, and graphics however you like. After you get the card printed you can decorate it with glitters, stickers, or pastings of your choice. The options are limitless!!
---
How to Design a School Report Card in MS Word
---
Why Appreciating Teachers Matters and When to Do It
We all know teachers are the unsung heroes, shaping the future one student at a time. But appreciating them is more than just being polite; it's like giving them a superhero boost. Let's dive into why telling teachers "you're awesome" matters and when it's perfect to hand them those certificates:
Boosting Their Fire:
When we say "Hey, great job" to teachers, it's like adding fuel to their teaching passion. It reminds them that their hard work isn't going unnoticed.
Bringing Smiles to Class:
Feeling appreciated makes teachers happier at work. And when they're happy, that energy spills over into the classroom, making it a better place for both them and their students.
Inspiring Growth: Think of teacher certificates as high-fives for grown-ups. They shout out, "You're on the right track!" and motivate teachers to keep leveling up in their teaching game.
Strengthening Bonds: Imagine celebrating teachers on special days by giving them a huge "thank you" hug. It's a trust-building, respect-growing gesture that makes learning a whole lot more exciting.
Fostering a Positive Environment: Appreciation creates a positive atmosphere in schools, benefiting both teachers and students.
Building Stronger Teacher-Student Bonds: When we say thank you, it's like adding extra glue to the teacher-student connection. This stronger bond makes learning even more awesome.
Teacher's Day: A globally celebrated occasion dedicated to appreciating teachers for their contributions to education.
End of School Year: Recognize teachers for their year-long efforts and achievements.
Teacher's Retirement: Honor retiring teachers for their lifelong dedication to education.
Parent-Teacher Conferences: An ideal time for parents to express gratitude for their child's educators.
Special Achievements: Celebrate teachers when they achieve remarkable milestones or awards.
Random Acts of Appreciation: Surprise teachers with certificates on any day to brighten their spirits.
When to Give Teacher Certificates:
Teacher's Day:
Think of this as Teacher Appreciation Day worldwide. It's the perfect time to say thanks.
End of the School Year:
When the school year ends, it's a high-five to teachers for guiding students all year.
Professional Development Events:
During workshops or training, handing out certificates shows teachers you're cheering for their growth.
Retirement:
When teachers retire, they've earned a salute for their lifetime of educating. Certificates capture their remarkable career.
Special Achievements:
Whenever teachers do something big, like winning awards or reaching milestones, certificates say "You rock!"
When we celebrate and give a shout-out to our teachers during these special times, it's not just a way of saying "you're awesome!" for all the hard work they do. It's like handing them a torch to keep lighting the way for our future leaders, encouraging them to keep making that meaningful difference.
---
How to Design an ID Card for Teachers in Microsoft Word
---
Teacher Appreciation Beyond Certificates: Creative Ways to Say Thank You
Recognizing teachers extends beyond certificates; it involves heartfelt gestures and actions that make educators feel truly valued. Here are some creative ways for students, parents, and schools to express their appreciation:
1. Thoughtful Notes and Letters
Encourage students to write heartfelt letters or notes expressing their gratitude.
Parents can join in by sharing their appreciation through handwritten letters.
2. Classroom Decorations
Transform the classroom into a teacher-appreciation zone with banners, posters, and decorations.
Surprise teachers with a beautifully decorated classroom on special occasions.
3. Special Breakfast or Lunch
Organize a surprise breakfast or lunch for teachers with homemade treats.
Students and parents can contribute their favorite dishes.
4. Personalized Gifts
Gift teachers with personalized items like mugs, keychains, or photo frames.
These items serve as lasting reminders of their impact.
5. Flower Bouquets
Flowers are a classic symbol of appreciation. Present teachers with bouquets or potted plants.
Include a heartfelt note to convey your thanks.
6. Professional Development Opportunities
Schools can offer opportunities for teachers to attend workshops or conferences.
Investing in their professional growth is a meaningful form of recognition.
7. Surprise Celebrations
Plan surprise celebrations or parties for teachers on special occasions.
Include fun activities and games to make it memorable.
8. Volunteer Assistance
Parents and students can offer to volunteer in the classroom or assist with tasks.
This support lightens the workload for teachers.
9. Donations to the Classroom
Encourage parents to contribute classroom supplies or books.
A well-stocked classroom is a valuable gift for teachers.
10. Personal Thank You Videos – Students can create short video messages expressing their gratitude. – Compile these videos into a heartfelt thank you montage.
11. Staff Appreciation Week – Schools can dedicate a week to celebrate all staff, including teachers. – Each day can have a different theme or activity.
12. Professional Appreciation Awards – Schools can establish awards to recognize outstanding teachers. – These awards can include additional privileges or benefits.
13. Social Media Shoutouts – Share teacher appreciation posts on social media platforms. – Use school hashtags to spread the love.
14. Parent-Teacher Association (PTA) Involvement – Parents can actively participate in the PTA to support teachers' needs. – Collaborate on initiatives to enhance the school environment.
15. Gratitude Wall – Create a gratitude wall where students, parents, and colleagues can leave thank you notes. – It serves as a constant reminder of appreciation.
Expressing Gratitude in Words: 30 Special Notes for Teachers
Here are 30 special notes for teachers that can be used on certificates to formally recognize their efforts and dedication:
"In recognition of your unwavering commitment to excellence in education."
"For your outstanding contributions to the world of learning."
"In appreciation of your dedication to nurturing young minds."
"For your tireless efforts in shaping future generations."
"In honor of your passion for teaching and inspiring others."
"For your exceptional leadership and mentorship."
"In gratitude for your role in molding bright futures."
"For your invaluable impact on the lives of students."
"In recognition of your exemplary teaching skills."
"For your exceptional devotion to the art of education."
"In appreciation of your boundless enthusiasm for learning."
"For your remarkable ability to ignite curiosity in students."
"In honor of your outstanding service to education."
"For your dedication to fostering a love of knowledge."
"In recognition of your unwavering support and guidance."
"For your continuous pursuit of educational excellence."
"In appreciation of your commitment to student success."
"For your tireless advocacy for quality education."
"In honor of your role as a beacon of inspiration."
"For your relentless pursuit of academic excellence."
"In recognition of your profound impact on young minds."
"For your exceptional dedication to teaching."
"In appreciation of your contributions to the field of education."
"For your unwavering belief in the potential of every student."
"In honor of your outstanding service to the teaching profession."
"For your passion for fostering a love of learning."
"In recognition of your role as an educational role model."
"For your remarkable ability to make learning meaningful."
"In appreciation of your commitment to shaping bright futures."
"For your enduring dedication to the art and science of teaching."
These notes can add a special touch to certificates and convey heartfelt appreciation for teachers' hard work and dedication.
Best of luck creating your easy teacher's cards/certificates for surprising your favorite teacher!!