7+ Free Cover Page Templates for Proposals
A proposal cover page is defined as the front page of any formal documentation. It covers information like the company's name, logo, address, and other essential tools required to fill up the company information.  Furthermore, the title is also highlighted on this page.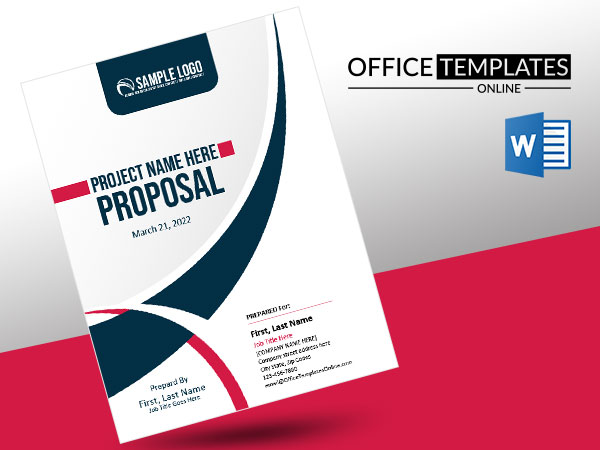 Download Free Formats in Microsoft Word
On this page, you can download beautiful cover page templates designed for any kind of business proposal you are going to create. These templates are designed in MS Word with the use of awesome colors, layouts, and vector graphics. You can print them on paper, or save them as a PDF file to send digitally to your customers.
#1 – Design for Business Proposal
#2 – Best for Construction Related Work
#3 – For Digital Marketing
#4 – Template for Freelance Graphic Designer
#5 – Project Proposal Design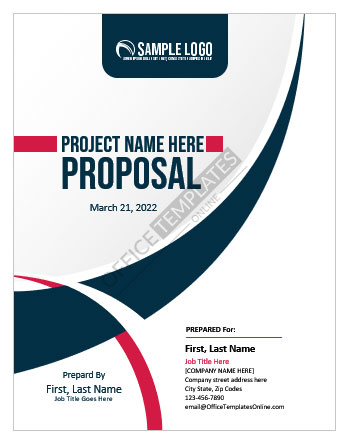 #6 – For Website Development
#7 – Elegant design for Sales Proposal
How should it look like?
As it helps in developing your impression in the eyes of the reader, it should not be crowded with images that might distract the reader from the actual purpose behind reading. It should be designed neatly and clearly.
Importance
The importance of this cannot be denied by the fact that it helps create the first impression of yours on the reader. It also helps to set the tone for further prospects related to the project.
Do's and don'ts
While designing it, keep in mind that you are to attract an individual who is to show willingness in accepting your business proposal. For this to be done, there are certain essentials that need to be kept in mind before volunteering oneself for preparing a proposal.
The text on it must be typed in such a way which is easily readable by another individual. One should be very clear with choice of words he is using while preparing.
Avoid mixing texts with graphical images as it will become difficult for the reader to focus on the actual point of the proposal.
This should be presentable. It should be neat and clear.
THis must reflect professionalism through your way of presenting your proposal to the reader.
It should be kept simple. Do not complicate things by adding non interesting items.
It must not be detailed. It should only include relevant details as much detail can make the reader avoid going through the whole document.
Benefits of designing a good cover page
A good cover can help you attract a large number of audience towards your proposal. You may find probable interested candidates in no time.
A good front page may help you get settled at a price desirable by you. One may always negotiate with interested parties once you have set the tone.
A good format helps you to learn about others mindset as well as you see them go through your proposal and hear views from each.
In the end, it would not be wrong to quote that first impression is the last impression so whenever designing cover pages do keep in mind that you are about to portray an image of yourself in others' eyes through your proposal. One right move will help you achieve your desired result and one wrong move would let you down. So focus on building up a reputation that keeps on improving with time rather than causing damage to oneself.
Video Tutorials
Watch: How to do a Cover Page Design for Assignment in MS Word
Watch: How to Design Cover Page in MS Word for Business Case Report
Watch: How to Create Proposal for Business in MS Word