Free Consulting Proposal Templates for MS Word
The moment you shake hands with your newly attained client you might be ecstatic at the deal, however, you might be wondering what's next. What documentation needs to be prepared related to the agreement with the client? Your client might have requested the preparation of a consulting proposal which is one of the very first documents to get you started with the contract.
We will take you through the steps of preparing a consulting proposal and how to come up with a smart one.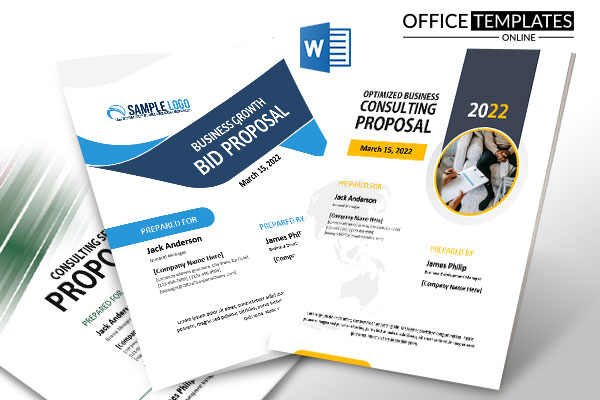 Download Templates
Download below some professionally designed Consulting Business Proposal formats, created in Microsoft Word. Each of these is created with a beautiful Cover page design as well as designs for the inner pages.
#1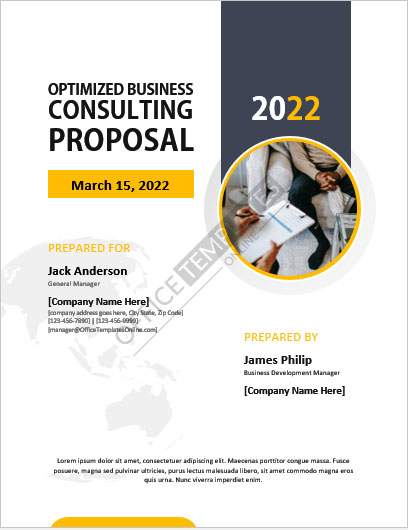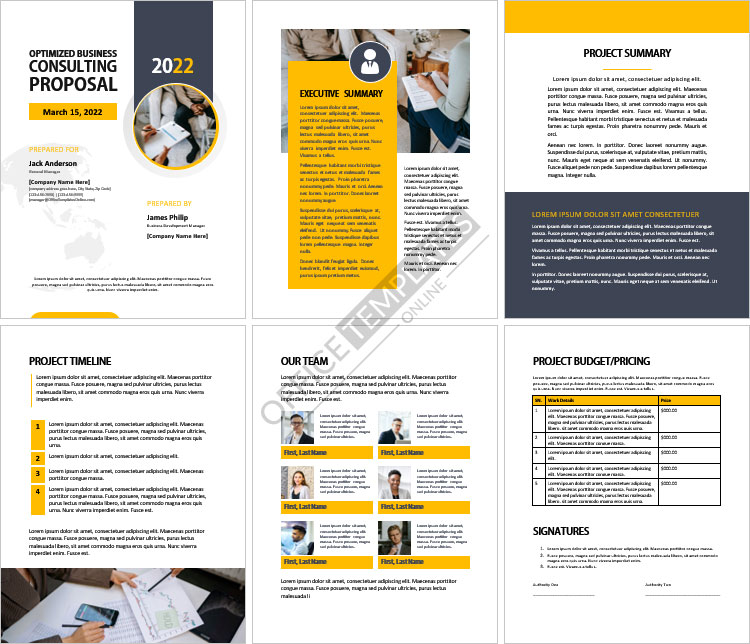 #2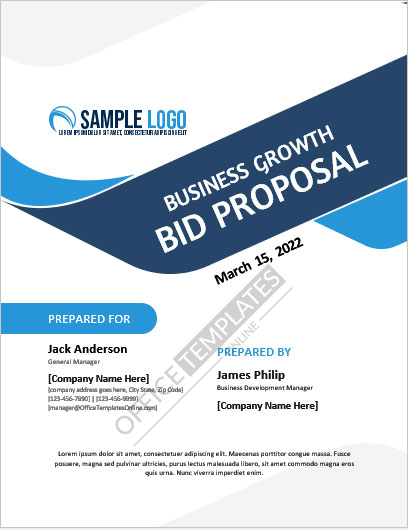 #3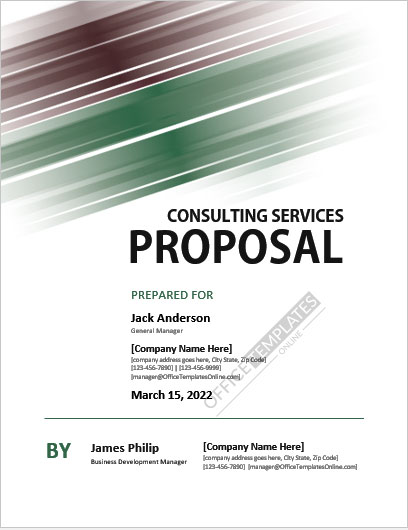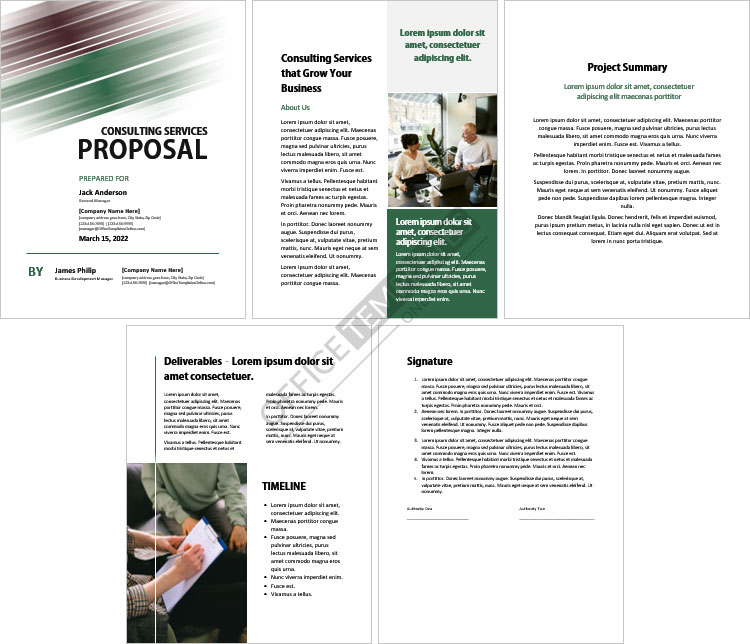 What is a consulting proposal?
A consulting proposal is a document that is prepared to outline the sales pitch, nature, and timeline of the deal, and also summarizes the marketing efforts that will be put in for the client. A company's consultant is the one preparing this proposal and highlights how he can bring the best solution to the client's queries. It is a marketing document that explains why your business is the best fit for the client.
How should a consulting proposal be prepared?
Before you start penning down your consultation plans and say it all from your side it's better to ask about your client's requirements and expectations too. It's better to ask them clear questions that clarify their needs and problems. You can ask them about the final outcomes that they are expecting keeping your expertise in view. Feedback before and after the proposal preparation is helpful!
What should be the structure of a consulting proposal?
A good consulting proposal requires you to come up with unique ideas, personalized content, and convincing words that make the client satisfied with your deal. In order to create an organized consulting proposal following headings must be kept in mind:
The cover page containing the client's name, company details, your business details, brand name, brand logo, and the date of preparation of the proposal
An executive summary of the feedback you have received from the client including their expectations and challenges, and the solution you have for them
An introduction containing a very specific and clear scope statement that also serves as your objective statement
The outputs that you are aiming for such as the project deliverables that you would provide
A distinct timeline that delineates project dates and schedule
Financial details including the investment, cost, etc.
Contact details (such as email, contact number, address, etc.)
Signature and other salutations
Appendices
Which of your approaches would cause damage to the consulting proposal?
Hastily jumping to the proposal: the client you're in conversation with might NOT necessarily be ready to sign the deal with you.
Giving more importance to your business values rather than the client's
Confused words and surprisingly new information
Using an extra formal tone and legal jargon
Overexaggerating
Do not have enough reasons why should the client trust you.
Mastering the art of crafting a masterpiece sort of consulting proposal will help you in the future too. all you need to do is to keep it brief and be wise in playing with words. You've got this!