MS Word Birth Certificate Template
Every country has its own set of rules and regulations. These rules and regulations are enforced by the application of the law. Legally all citizens of the country are required to obey these rules. As such there are also some standard documentation and procedures that must be created according to law. Some laws are applicable to specific countries while others are International and are common for countries in the world. one such document that is common in most countries in the world is a birth certificate.
What is a birth certificate?
This is an important piece of document that used for recording a child's birth in the world. This is an actual certification by a designated or authorized person that attests the birth information about a child. These may include things like the following:
Date of birth
Place of birth
Name of baby
Name of parents
Circumstances of birth
The creation of this certificate helps in the registration of the baby's birth in a city or its corresponding governing body. A birth certificate contains the verification of the midwife or doctor about the child's birth.
Every country may have its own requirements but if you are looking to create such a certificate, you can use the internet and search for a birth certificate template. This certificate template can be used for the modifications and development of a proper birth certificate draft. This is a very important document and every individual in the world needs to have this document.
This Birthday Certificate is created using MS Word so it very easy to modify each part. Find a screenshot of this template below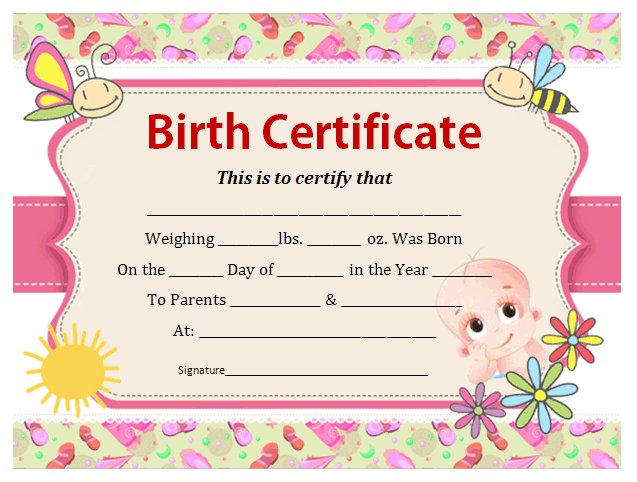 Download More Birthday templates at the links below.