14 Professionally Laid out Business Proposal Templates with Colorful Cover Pages for MS Word
Introduction
A Business proposal is a document used by companies when they intend to sell their services and products to some other organization or business. These products are then used for resale, running in business, or even in manufacturing. A Business proposal is based on direct and personal relations among various businesses.
Purpose of a business proposal
Mainly, it aims to convince your buyer to accept what you offer and ultimately increase the sales pitch. It is important to note that maintaining and generating relations with customers, the business proposal you send to an organization should be excellent. One has to work very closely to continue good customer service skills and keeps it as a top priority at all times. To reach other businesses, a business proposal uses channels like direct mail and other electronic media is used.
Types of business proposal:
Formally Solicited: This is made in reply to an official request. In this, one simply needs to write a proposal for the buyer with all the information and requirements in hands.
Informally Solicited: This is written without an official request. However, prospective buyers ask you for it to evaluate because they are interested in your services. This requires a lot of research and contains more information.
Unsolicited: Unsolicited business proposals are more like one size fits for all. They lack an understanding of the buyer and are often generic. But they are personalized through market research and can become quite persuasive.
How to get started?
Conduct market research: researching is a key part to develop your business proposal. It is all about gaining information about your customer's location, buying patterns, and thinking.
Identify unique selling proposition: this means you need to find a point as to why the customers will buy from you and not the other competitors. You should know where your edge lies during creating a Business proposal. Make sure you identify and convey it to potential customers. This will ultimately reflect on your skills.
Develop your brand: irrespective of how small or big your business is, you need to have a brand that along with its tagline, color, and logo, connects with your target customers. It portrays what you stand for and who you really are.
Select your proposal avenues: your options for marketing avenues depending on the targeted audience. You can choose from networking events, business websites, blogging, brochure, social media, and emails.
Set your budget and goals: your goals define what you want to achieve with a Business proposal. Your goals should include time-based, relevant, measurable, attainable, and specific performance.
Develop relations with your loyal customers: encourage their loyalty and look after them because they are the key to your success. Your excellent customer service will give you an edge from the competitors.
Review your Business proposal: it is important to regularly monitor your proposal and how well-written it is to increase the sales and get your desired outcome. Your plan should be reviewed every three months initially to support the strategies. Once you are established, you can continue reviewing only when a service is launched. This will also help you in acknowledging when a new competitor enters the market.
#1 – General Business Proposal Template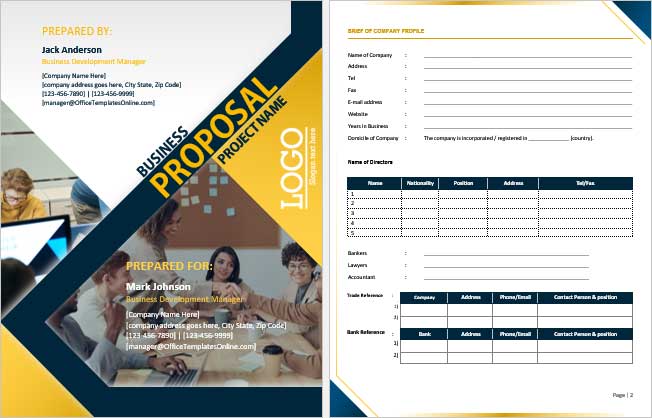 #2 – Services Business Proposal Form Template
#3 – Business Project Proposal Template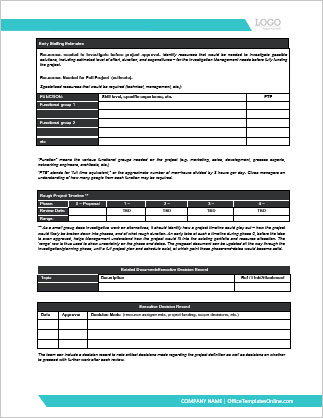 #4 – Business Proposal Template for Air Ambulance Services
#5 – Business Proposal Template with Project Budget Outline
#6 – Life Coaching Business Proposal Template for MS Word
#7 – Pest Control Business Proposal Template
#8 – Pharmacy Business Proposal Template with a Pretty Colorful Cover Page
#9 – Project Cost Business Proposal Template for MS Word 2016
#10 – Recruitment Business Proposal Template
#11 – Restaurant Franchise Proposal Template for Microsoft Word
#12 – Renovation Proposal Template for MS Word

#13 – Buildings & Facilities Management Service Proposal Template

#14 – Insurance Proposal Form Template