Business Plan Template
Planning is a fundamental element all types of works and projects. Planning is essential for the successful execution and performance of people and is a powerful aspect of the business processing and procedures. Among the various types of planning strategies and techniques used in business entities and organizations, business plan is the most important and common planning document.
A business plan is a formal guide that acts as a roadmap for the business and its managers. It is a formal written down form of the company's goals and objectives. It helps identify the reason for the existence of the company and its goals and how the company should perform to achieve these goals and reach the specified position. Like all types of reports the business plan must also provide the basic general information about the company and its operations to give the reader some background knowledge of the business plan.
Thus the business plan is outline of the company's future course of action. There are several advantages of writing a business plan. It is a very useful document. If you are manager of new company and you want start the planning process by the initiation of a business plan, then you gather the appropriate information for the business plan contents. Start from a business plan template. You can search a business plan template on the internet or through some word processing softwares. This will be a good guideline for a new writer of business plan.
This 10 pages business plan template is created using MS Word including a table of contents page. You can modify sample contents on each page that are laid out in tabular format. Below are the screenshots of main page as well as some of the other pages to show you how it looks like.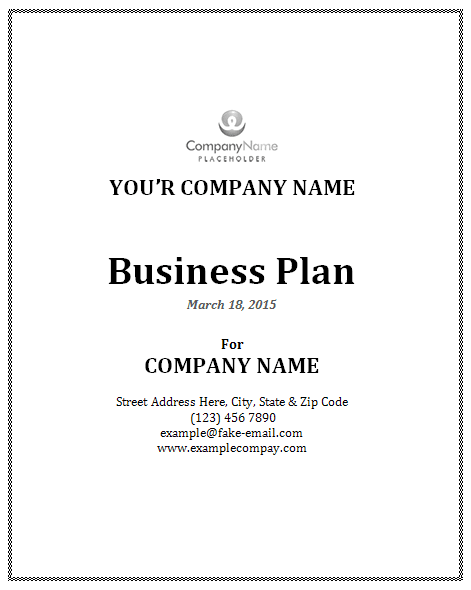 Below are the screen shots of some other pages.