MS Word Booklet Template
Documentation and writing records were considered to be one of the most cumbersome and difficult jobs in ancient times. People who were given the responsibility of penning down of things and writing books and professional records were considered to be the most learned class of the society. They were known to be people of high intellectual capabilities and wisdom. But nowadays the advancement and progress in science and technology have made things very simple and easy. The development of various fields especially related to the internet and computers has positively contributed to the overall development of human living and professional well-being.
Development in Book Writing:
The writer or book developer of the present times does not have to go through such a long list of processes and procedures. Finding information, data, and figures is very easy and convenient through the internet. Sitting at home the writer can draft a book and sometimes even print the manuscript himself.
The writing process has also been made very easy through the development of various kinds of text writing software and apps. For every document, there are several formats and templates available on the internet. Using the booklet template anyone can start writing their own book. All you need to do is search for the booklet template according to your needs and requirements and download it from the internet. Then you can use it to draft your own booklet and make the necessary modifications.
This booklet template is created using MS Word with a beautiful cover page and different layout styles of inside pages.
Below is the screenshot of the cover page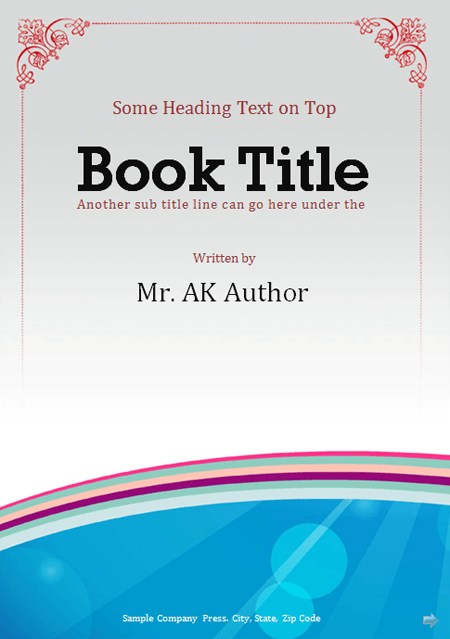 Find below the screenshots of inside pages