10+ FREE Health & Medical History Form Templates – Word | PDF
What is a health history form and what is its importance?
A health history form is a document that is used to collect information about a patient's history. Almost all clinical practices and hospitals use this form before registering the patient. It is more of a requirement than a practice. As this form is often asked by doctors before checking the patient. Usually, nurses are responsible to help patients fill out history forms.
It usually takes time and proper attention to fill out this form since you do not want to miss telling anything important about your health to the doctor. It can be filled by the patient himself unless the patient is brought to the hospital in serious condition then it can be filled by a close relative or someone who is well aware of the patient's health history.
Download Templates in MS Word Format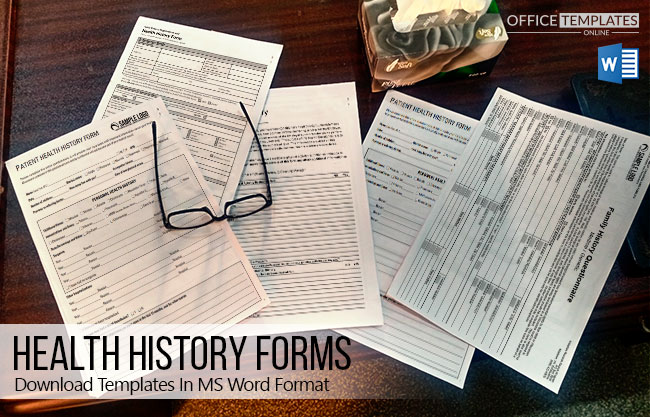 Down below this page, you can download sample Health History and Questionnaire Form Templates in MS Word and PDF formats.
#1 – Student Health History Form
#2 – Pre-employment Health Declaration Form
#3 – Patient Health History Form
#4 – Medical Health History Form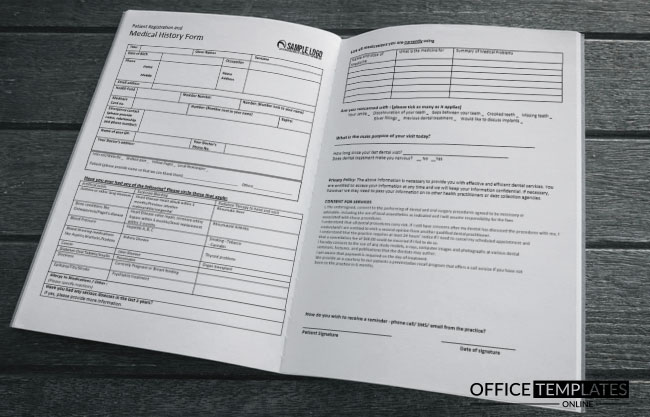 #5 – Health & Travel History Declaration Form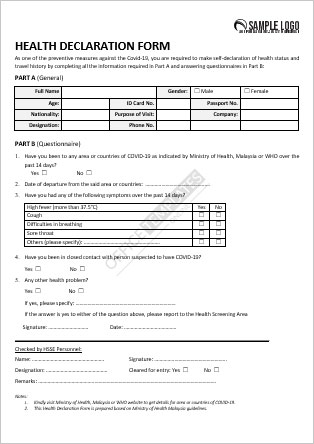 #6 – Family Health History Form
#7 – Employee Health History Form
#8 – Dental Health History Form
#9 – Confidential Health History Form
#10 – Adult Registration & Health History Form
It is a form that contains questions about various health conditions. It is a health data collecting tool to help doctors know about a patient's medical history before providing treatment to avoid any allergic reactions or misguided treatment to the patient. It helps both the patient and the doctor. And if we are honest it also saves us time and having to verbally answer all questions – sometimes questions that we are embarrassed about. Its sole purpose is to collect data about a patient's health history so as to give the correct treatment to the patient accordingly. But it can also be used for insurance purposes.
What kind of questions are asked in the health history form?
Questions can vary depending on the hospital or clinic but the most common questions are listed below.
Questions regarding personal information including full name, age, ethnicity, education, marital status, children, employment status, occupation, language, religion, etc.
Questions regarding family history including family name, family members, the health status of the family, genetic diseases in the family, and any other common diseases in the family
Questions about the patient's medical history including any allergies to food or drug or both, chronic illnesses, a recent visit to any hospital including any recent treatment obtained, any surgical procedure, if on any current medication, mental health questions, drug or alcohol use questions, and questions regarding the use of any herbal treatment
Questions regarding exposure to environmentally hazardous substances
Questions regarding the physical fitness and diet of the patient
Reason for coming to the hospital/clinic – present health condition; its symptoms, duration, episodes, and any medication in use
Questions such as if the patient has ever worn any medical gadgets for example bracelet, and if the patient carries a medication for emergencies for example Epi-pen or insulin
Questions regarding insurance
What are the basics of collecting information regarding health history from the patients?
The key to collecting such sensitive but important information is to make the questionnaire easy. Especially when a patient is an emergency patient it can get frustrating. Hence, here are some things to keep in mind.
Ask clear questions
Ask yes or no questions
Don't ask too many open-ended questions
Keep it short
Avoid irrelevant questions
Helpful Video Tutorial
Watch the video below to learn How to Create Weekly Assignment Planner & Tracker Sheet in MS Word