Collection of 30+ Free Name Tags, Badges, and Place Card Templates for MS Word
Take a trip down memory lane, where each name tag has its own little story to tell. Remember those heartwarming moments? Like the excitement of a new school year, the buzz of a class trip, or the sheer joy of unwrapping a thoughtfully wrapped gift? Well, guess what makes these moments even more magical? Name tags! Those colorful stickers on your school notebooks, the trusty tags that keep your luggage safe, and the labels on gifts that show someone cares.
But here's the thing: name tags are more than just labels. They're like little pieces of you, warm and friendly, and they open the door to unforgettable memories. So, keep reading because we've got a bunch of over 30 professionally designed Name Tags, Badges, and Place Card Templates for MS Word, each bursting with character and charm. Whether you're a student, an adventurer, a big-hearted gift-giver, or an event planner looking to make a lasting mark, our templates are here for you to put your own spin on. Come along on this journey of personalization and nostalgia, and let your creativity soar.
Let's reminisce a few memories to fully understand what name tags are!
We all remember pasting those colored, beautifully designed, creative stickers on our notebooks in our school that were quite a big deal for us at the start of every new session! We all remember our dads packing our luggage for a school trip and pasting a tag that contained details about who the luggage belonged to! All of us receive presents now and then, and some of those present boxes have tags that tell who the gift is from and who is the gift for.
Just as the term depicts a name tag is:
"A card, label, cloth, or sticker for identity that contains the name, address, and other optional details of the thing that it belongs to."
Video Tutorial
Watch and Learn: Design Your Student Notebook Name Tag/Card in MS Word
Download Templates in MS Word Format
Down below, you can find professionally designed, ready-made, print-ready, and fully customizable Name Tags, Cards, and Badge Templates for Free of Cost. These include School Bag Tags, Student Name Tags, Luggage Tags, Gift Pack Tags, Table Name Tags, Conference Name Cards, Event Cards, Wedding Name Tags, etc.
#1: Name Tag for Kid's Hand Carry/Bag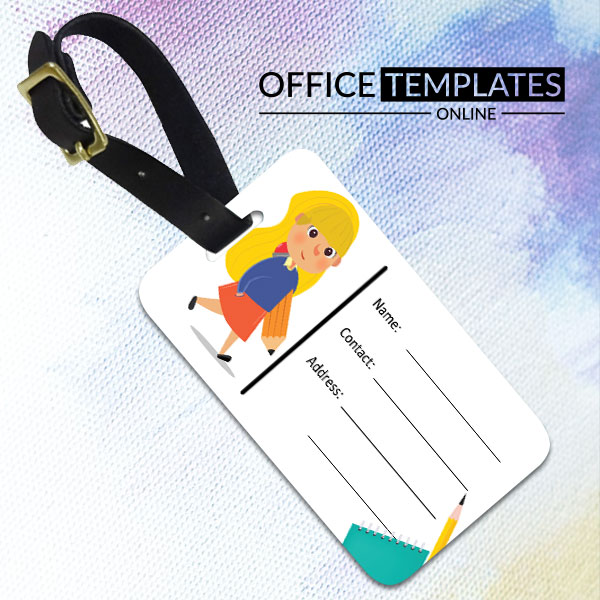 #2: Name Tag Format for Pre-School Kid's Notebook
#3: Name Tag Design for School Student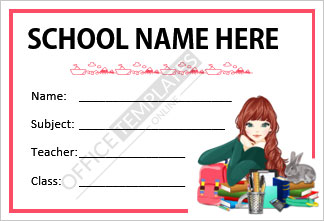 #4: Personalized Luggage Name Tag
#5: Air Travel Luggage Name Tag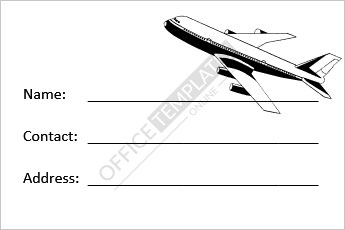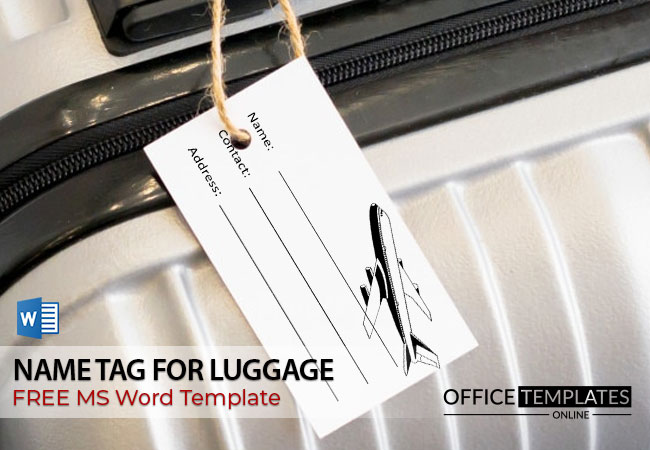 #6: Message and Name Tag for Gift Pack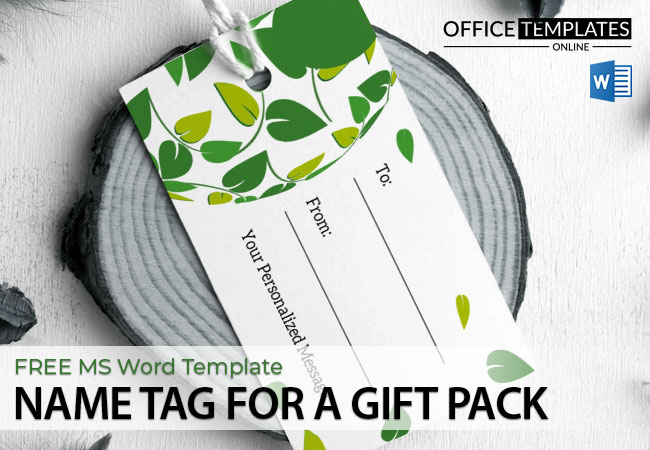 #7: Just for You Gift Pack Name Tag Design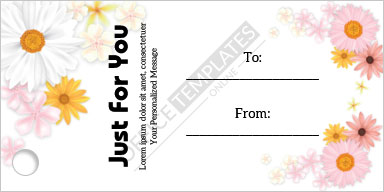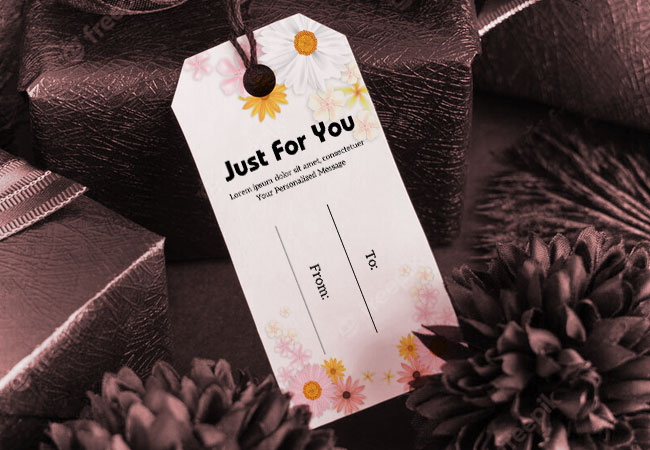 #8: Student Name Tag for School Bag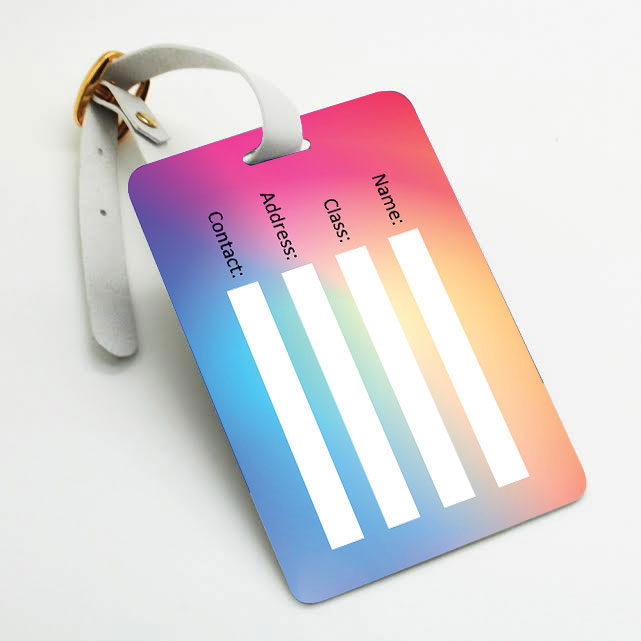 #9: Name Tag Format for Thank You Gift Pack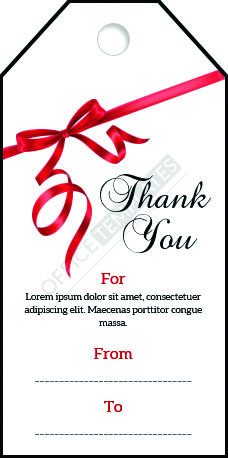 #10: Conference Name Card Badge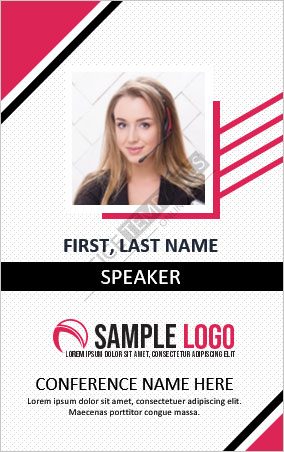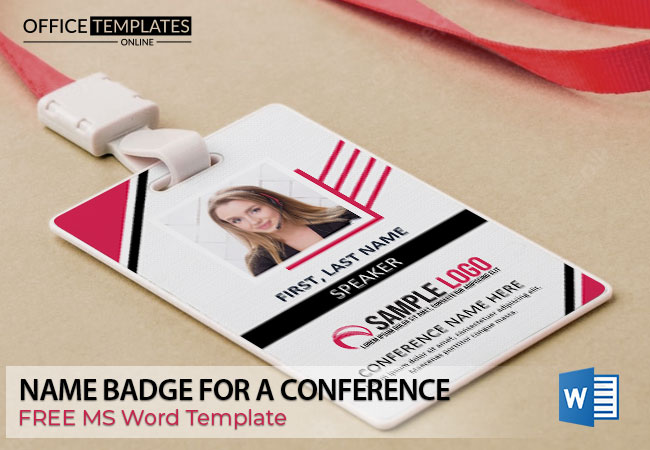 #11: Horizontal Event Name Badge (ID Card) Format
#12: Two Fold Table Name Card Design
#13: Folded Style Table Reservation Place Card
Watch the Video Tutorial below to see how to design this Place Card in MS Word
#14: Wedding Name Tag Sample Template
#15: Wedding Place Card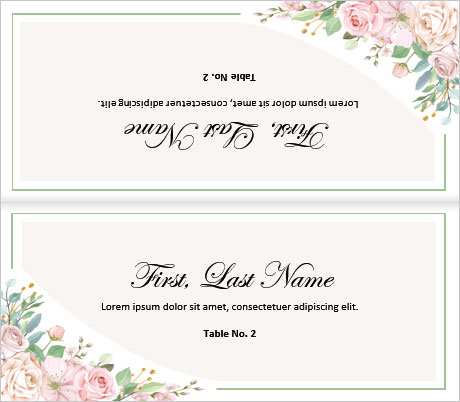 #16: Restaurant Place Card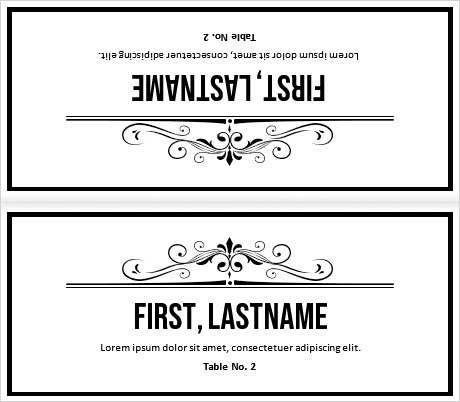 #17: Animal Friends Tag for Notebooks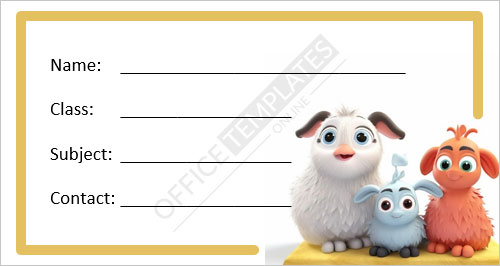 #18: Baby Shower Thank You Tag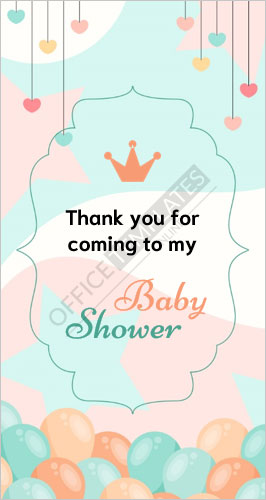 #19: Bridal Shower Thank You Tag
#20: Christmas Name Tag
#21: Tag Design for Clothing: Stay Stylish and Organized
#22: Conference Name Tag
#23: Desk Name Tag
#24: The Magical Elsa and Ana Name Tag for Student's Notebooks
#25: Elsa Name Tag Template
#26: Fairy Tale Name Tag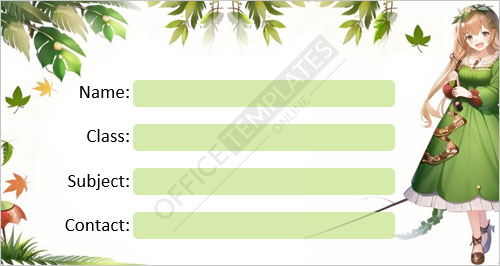 #27: HR Name Tag Template – Professionalism Meets Personalization
#28: The Universal Name Tag – Your Personalized Identifier for Any Occasion
#29: Real Estate Name Tag – Making Your Properties Memorable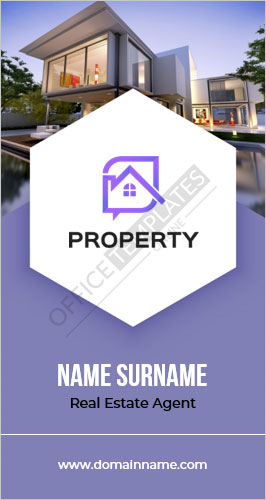 #30: Roadshow Name Tag – Your Passport to Memorable Roadshow Events
Benefits of putting name tags on kids' school stuff:
Name tags on notebooks are especially useful for little kids who are just starting school. They find it hard to remember their detail or their class. Name tags can therefore help them which class they are from and who their class teacher is. The school administration and teachers can also very easily help this child by looking at his notebook name tags.
These help children take hold of their notebooks only and not confuse them with that of another person. The chance of a child missing his book and other stuff once it has been tagged is minimal.
In addition, a child going to kindergarten or joining Montessori might be confused as well as scared, helping him decorate his books and carry pretty name tags on pretty notebook covers can help. Name tags can also be affixed on the child's bag, containing his identity details and his bus/van number so that he knows which vehicle to board. Name tags can also be used on drawers, diaries, journals, files, water bottles, lunch boxes, geometry boxes, and other school supplies.
It has been observed that tagging each of your child's stuff for school as well as school can help them get organized and stay clutter-free. It instills in them a sense of ownership and possession.
Benefits of putting name tags on luggage:
Traveling is hectic, and what if your luggage gets misplaced by the airplane or bus service?
Even hectic!
This might be because while you're packing, one accessory that might be missing out is name tags for your luggage. These come in very handy for keeping track of your stuff and make identification and retrieval easier.
Benefits of putting name tags on gifts:
How many of us would prefer a gift box with dull wrapping and a roughly put signature on the top? Gift-giving is great, but what makes your gift even more worthy for the one receiving it is a considerate name tag that tells who the presenter is, coupling it with a line or two on why is the receiver special. Pasting a bright flower alongside is a win-win! The receiver would not only rejoice at the gift you gave but also the name tag with it.
15 Ingenious Uses of Name Tags
From school to special occasions, name tags have the power to transform the ordinary into the extraordinary. Scroll down and read how they can enrich your day-to-day routines.
Effortless Organization: Keep your belongings neatly labeled and easily distinguishable with personalized name tags.
Back-to-School Delight: Get kids excited about the new school year by customizing name tags for their notebooks and school bags.
Luggage Identification: Ensure a stress-free travel experience by attaching name tags to your luggage for quick identification.
Thoughtful Gifting: Add a personal touch to your gifts with beautifully designed name tags that convey your heartfelt message.
Table Settings: Elevate your dinner parties with elegant name tags on table settings, making guests feel extra special.
Conferences and Events: Facilitate networking and introductions at conferences and events with professional name tags.
Wedding Personalization: Make weddings memorable by using name tags on place cards and wedding favors.
School Supplies: Help kids stay organized by labeling their school supplies, including water bottles, lunch boxes, and more.
Drawer Organization: Keep drawers clutter-free by labeling them with name tags, making it easy to find what you need.
Event Planning: Streamline event planning with name tags for attendees, staff, and volunteers.
Restaurant Reservations: Enhance the dining experience with name tags on reserved tables for special occasions.
Creative Craft Projects: Incorporate name tags into art and craft projects to add a personalized touch.
Real Estate Marketing: Promote your properties effectively by using name tags with your contact details at open houses.
Desk Personalization: Infuse personality into your workspace by customizing a desk name tag.
Children's Safety: Ensure your child's safety by attaching name tags to their belongings, including school bags and jackets.
These are just a few of the many creative ways you can make use of name tags to add a personal touch, stay organized, and leave a lasting impression. Explore our range of templates to discover endless possibilities!