5+ Modern Letterhead Templates & Designs for MS Word
On this page: you will not only find useful information about letterheads but also you will be able to download many letterhead templates designed in MS Word with great beauty and sophistication. All these formats are absolutely free and with the help of these modern designs, you can create a beautiful and professional letterhead for yourself in just a few minutes.
A letterhead is defined as a printed heading on a piece of paper stating either an individual's or an organization's name and address. At times it also includes the logo of the organization.
How is a letterhead useful?
As defined earlier that a letterhead contains information such as your companies name and address and along with it the logo of your company printed at the top of the paper so their importance can be judged by the fact that they are important when you create or send documents in your business routine work. As it defines that you as an entity has circled the document for people of your concern to know about certain important information.
Importance
The importance of letterhead cannot be denied by the fact that they help a business physically represent itself in the market. It says a lot about your brand's name and the image that your business carries.
What is a good format?
A good letterhead is one that is simple yet attractive. It should contain all the necessary information (right information) needed to represent your business. It should define your brand image. Good software like MS Word, Adobe Photoshop, or Adobe Illustrator must be used in designing the letterhead for the company.
How to create your own letterhead?
It is a four-step process needed to create your own letterhead:
Download any of the template from the list provided below that you like most.
Open this in Microsoft Word
Now add your logo, change colors to match your brand colors and brand fonts, and then modify the contact and other information.
Once you are satisfied with everything you have done, press the print button to get your favorite Letterhead on the paper for you.
Professional Letterhead Design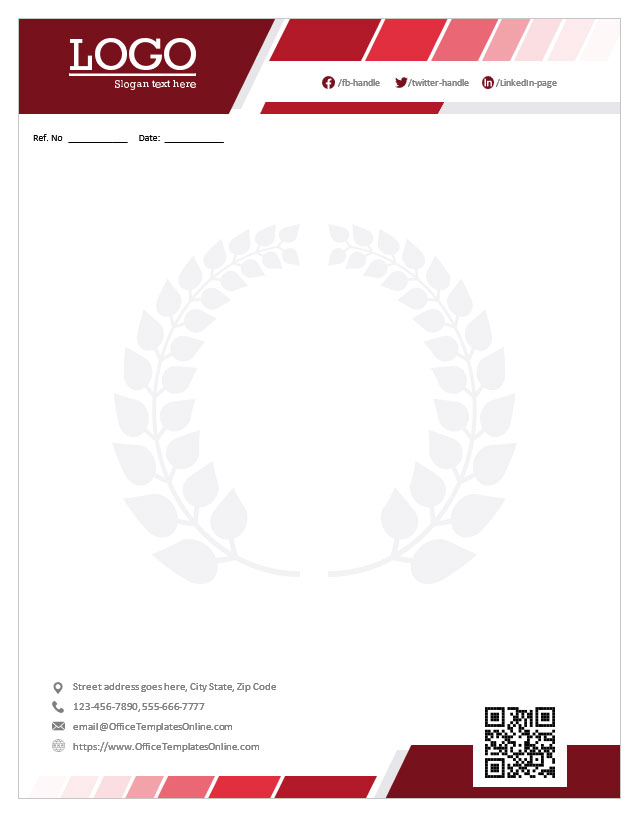 Edit Online and Get it in High-Quality PDF Format


Creative Company Format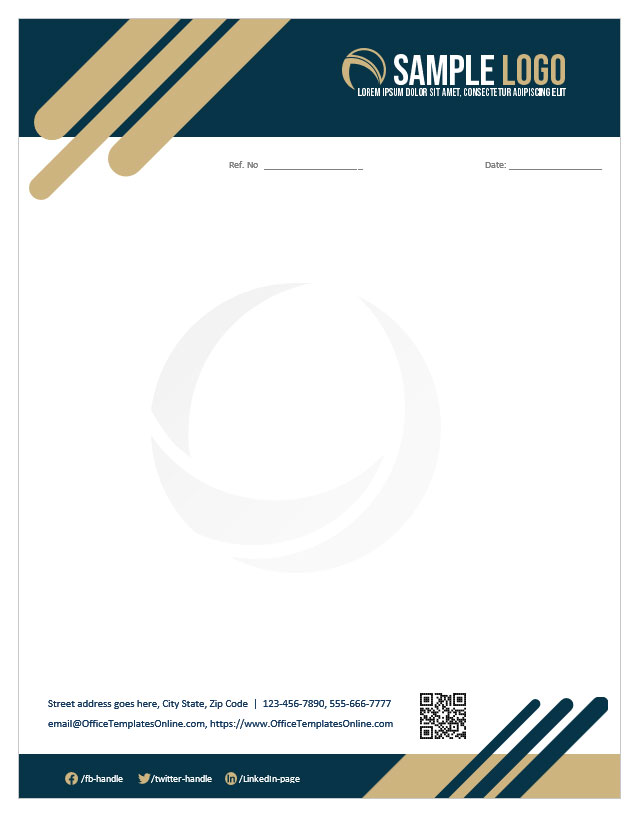 Watch the Video Tutorial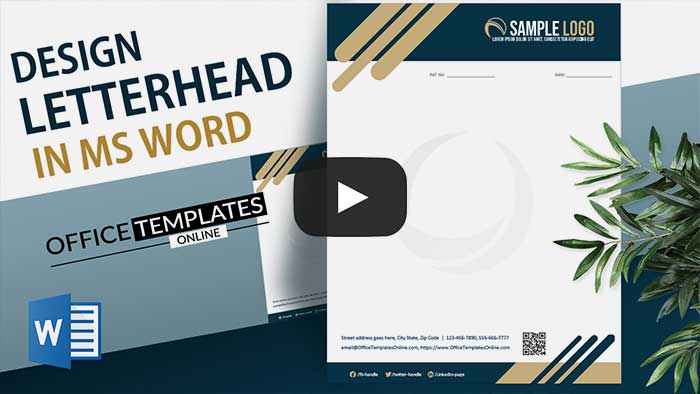 Modern Design
Best for Construction Company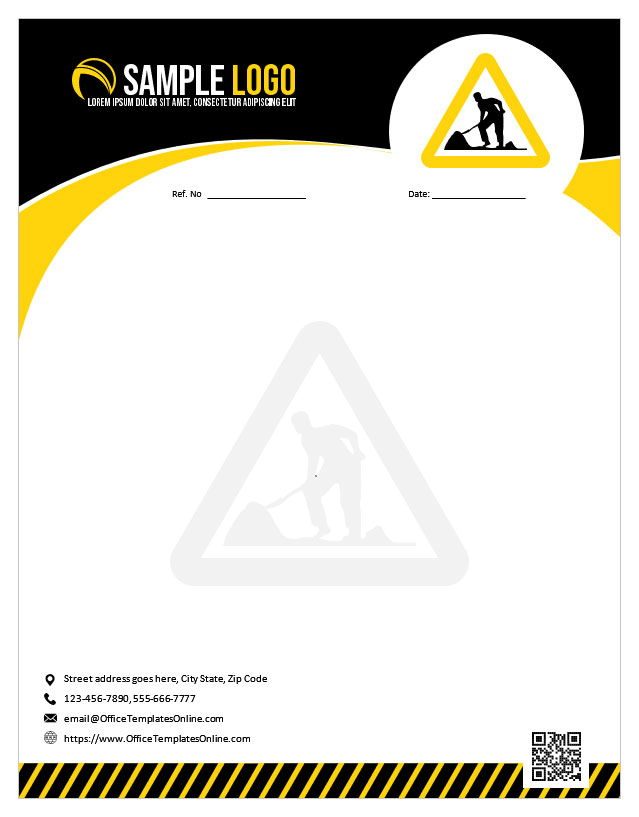 Useful for Any Kind of Business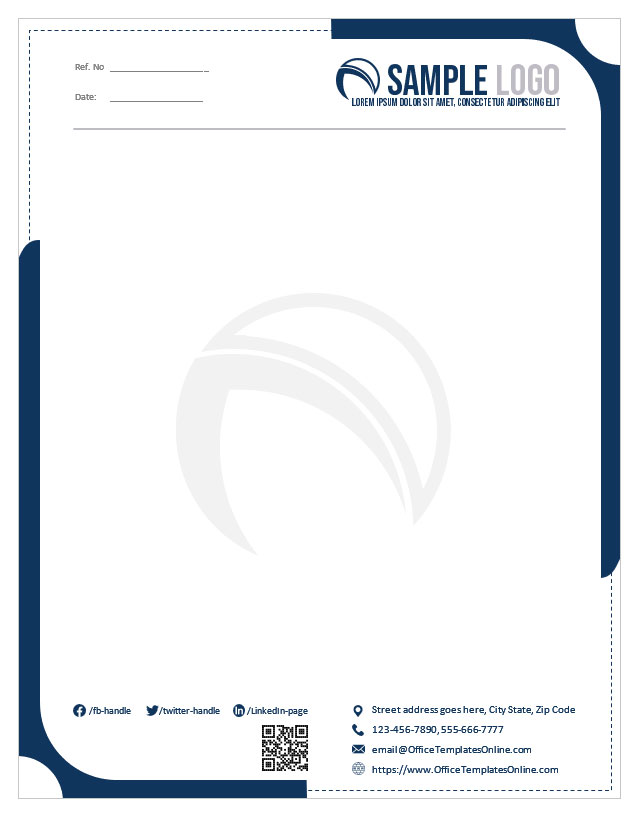 Is letterhead a legal document
Yes, a letterhead is considered a legal document as it represents a business in all official correspondences.
Are contracts done on letterheads?
In most situations, it would be considered ok to put a letterhead in entering into a business contract. A confidential agreement would certainly be on letterhead.
What are the benefits of using letterheads?
5 most important benefits of using letterhead are:
Legal entity: It is a good tool that tells others that you have legal status as a business entity.
Brand name: It is one of the tools for the brand marketing of a business.
You stand out: Your letterhead speaks it all. It stands your business out from other businesses.
Professionalism: It gives one's business credibility. People look up to your letterhead and see you as a professional business entity.
Letterheads play an important role in defining your business in a market. They let people know by your name that who you are and what do you offer as a business entity. A good letterhead must not be designed in a complicated way that it makes difficult for people to understand or rather know the nature of your business. It helps businesses attract customers towards themselves and retaining them is then a long story. One should be clear with what it is meant to offer and what is it offering while designing a letterhead.