36 Outline Templates and Formats for MS Word
Outline templates are used to help the user outline various documents. Many people are good at writing different business documents such as letters, research papers, etc. The only difficulty they face is outlining the document. As a matter of fact, if you are not able to outline your document well, you will be able to impart a professional look to your document. Here we are going to explain different types of outline documents.
Essay Outline
Just like many professional and academic documents, the essay is also required to be structured well. Although an essay does not include various elements just like a letter or an application, there is still a specific format to be followed. The content of the essay should be written in a proper sequence that can increase its readability.
There is no hard and fast rule to outline the essay. How you are required to outline it depends on the type of essay, the purpose of writing it, the goals you want to achieve, and the amount of work you have done on the essay.

#1 Essay Outline with References

#2 Essay Outline with Color Symbols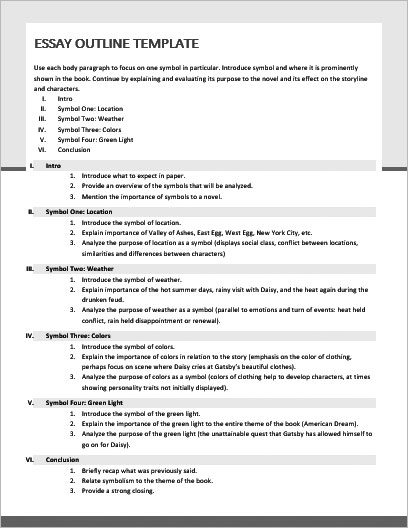 #3 Essay Outline in Five Paragraphs

#4 General Essay Outline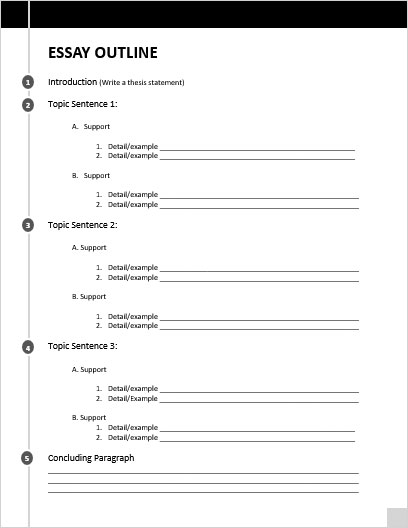 #5 Sample Essay Outline

#6 Argument Essay Outline with Closure

#7 Simple Argument Essay Outline
Strategy Outline
You are required to know about the strategy outline when you want to make a strategic plan. A strategic plan has a lot of significance in the business world. Many businesses make a strategic plan before taking any initiative. Through this plan, everyone in the organization comes to know about the goals an organization wants to achieve and the steps that it will take to ensure that it is going right to achieve those goals.
Outlining a strategy effectively is important. In an attempt to follow a strategic plan, you are required to know which thing should be done first and which should be done the last. A strategic outline enables the person to prioritize the tasks.

#8 Self Assessment Guides Integrated Leadership Strategy Outline

#9 Sample Marketing Plan Outline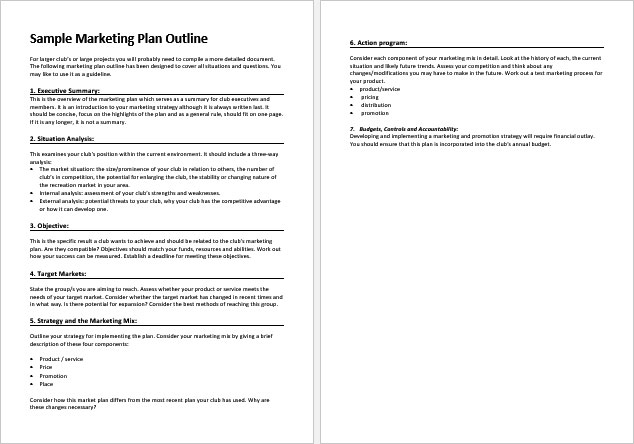 #10 Marketing Strategy Plan Outline

#11 Delivery and Assessment Strategy Outline

#12 Change Management Strategy Outline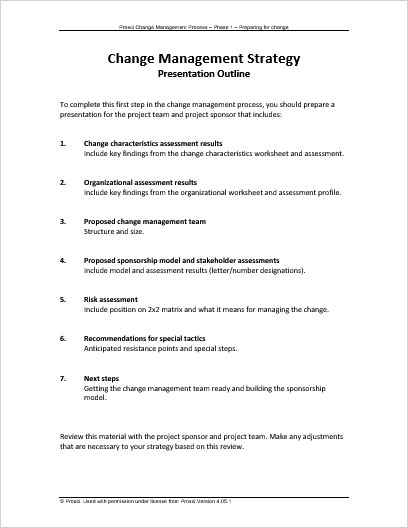 #13 Advocacy Strategy Outline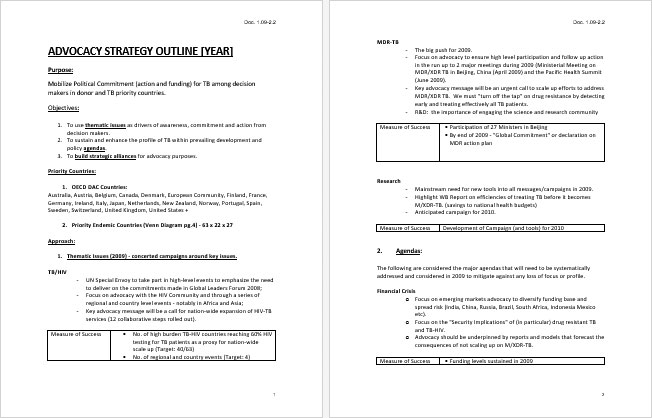 Presentation Outline
Every professional person has to make a presentation in his career. In many organizations, the presentation skills of a person are observed in order to see how competent he is. Many educational institutes also assess the students through their presentations. So, a better presentation outline is important when you want to give a good impression of yours. A presentation outline enables the person to set a structure of what to represent in the presentation and in which sequence to influence onlookers.

#14 Resident Case Presentation and Anesthetic Planning Outline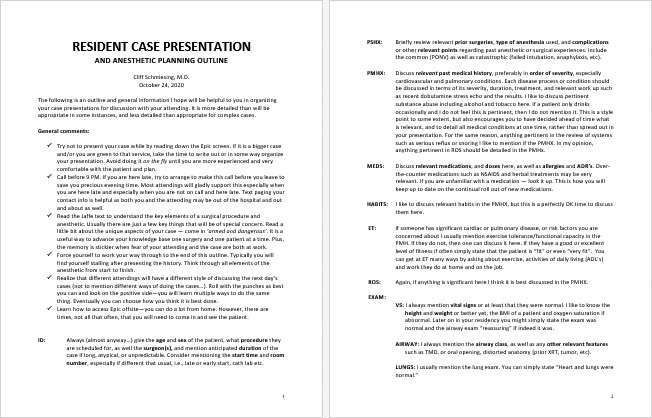 #15 Poetry Presentation Outline and Guidelines

#16 Oral Presentation Outline

#17 New Beginnings Presentation Outline

#18 Case Presentation Outline with Sample Data

#19 Career Presentation Outline
Course Outline
A course outline includes a list of topics a student has to cover in a specific academic period. With this outline, a student also comes to know about the objectives of the course. The course outlines tell the students what he is going to learn after studying that course. This outline is generally issued at the start of the course.

#20 Sample Online Course Syllabus Outline

#21 General Course Syllabus Outline

#22 Sample Course Outline Format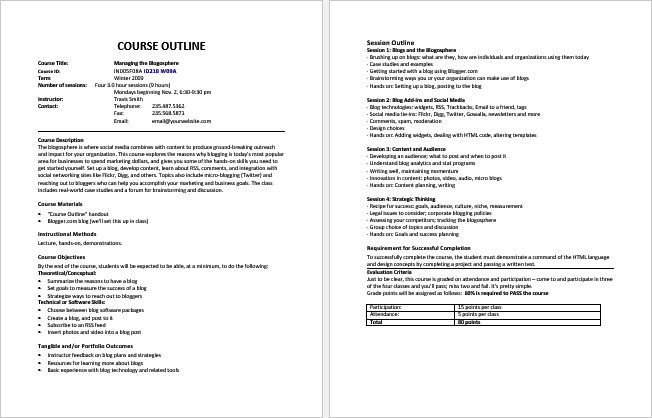 #23 Course Outline Template

#24 Course Alignment Template for an Online Course

#25 Co-operative Education Course Outline

#26 Checklist for Course Outline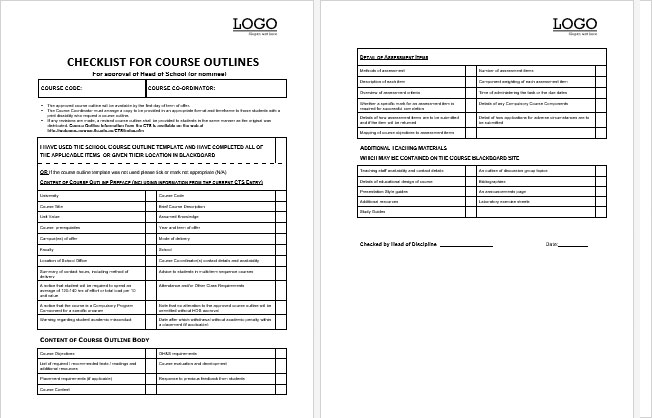 #27 Accessible Course Outline
Report Outline
A report outline is basically a blueprint of your report. The purpose of the report outline is to let you organize the details that you have mentioned in the report. The sequence of the details given in the report is very important. This is what makes the report a meaningful document. By following a proper report outline, you can draft a report like professionals.

#28 Technical Report Outline

#29 System Development Life Cycle Outline

#30 Progress Report Outline

#31 Mission Report Outline

#32 Lab Report Outline

#33 Internship Final Report Outline

#34 Cognitive Testing Final Report Outline

#35 Air Quality Analysis and Technical Report Outline

#36 Action Research Report Outline